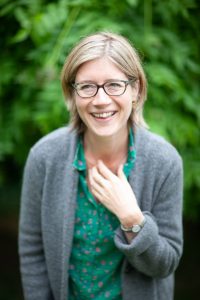 I am an experienced, UKCP accredited psychotherapist with an MA in integrative psychotherapy and counselling (2014) and a Diploma in Integrative Counselling (2013), both from the Minster Centre in London. I also have further Masters level and professional qualifications.
I have a warm, open and down-to-earth approach to therapy, and I draw from my varied experience and training to find the best way to support you. My approach is humanistic and relational: I'm not fixed in one perspective, and don't believe in one truth; I see human experience as being more unique and mysterious than any one theory can contain.
I have practiced as a counsellor and psychotherapist for over a decade, in private practice and at the charity Room to Heal, where I have worked with people who have experienced severe trauma as a result of violence, abuse and exile.
I enjoy working with people from very diverse cultural, social and economic backgrounds, facing a wide range of issues. These include: trauma, loss and bereavement, abuse, relationship difficulties, depression, anxiety and low self-esteem, as well as challenges around sexuality, identity and cultural belonging.
I believe that the quality of the relationship we build together is key. I offer a safe, compassionate and non-judgmental space so that we can make sense of things together and address whatever it is that you face. The therapeutic journey can be challenging, but it can present opportunities for growth and a life that feels more real and satisfying.
I have a passion for creative expression, mindful awareness and appreciation of the natural world, in sustaining us, bringing us joy and helping us grow. I welcome these dimensions into our sessions where this feels right.
As well as psychotherapy I offer specialist EMDR (eye movement desensitisation reprocessing) therapy which can be helpful to address the legacy of traumatic experiences, as well as assist with the treatment of phobias and other challenges. Get in touch with me if you would like to discuss whether this approach might work for you.
I have some (weekly) spaces opening from January 2022. These will initially be online, but I will also have some in-person sessions in Leamington Spa. My standard fee is £65. EMDR (specialist trauma therapy) is £85.
If you feel you might like to work together, you can get in touch at chloehartleydavies@gmail.com